Guidance on the Colour of High Friction Surfacing
NOTICE OF DISCLAIMER:
No liability is accepted for errors or inaccuracies in any of information contained on this website. All views or opinions expressed are personal to the author who does not purport to speak for, or represent, any professional body or organisation. Reliance should not be placed on any material contained in this webpage without first seeking and obtaining further professional advice.
High Friction Surfacing (HFS) is used extensively in UK, USA, Ireland, New Zealand &
Australia. An important component of HFS is Calcined Bauxite (CB), which has a high PSV,
low AAV and is an exceptionally hard & durable angular aggregate. CB is generally
available in two colours, Buff & Grey.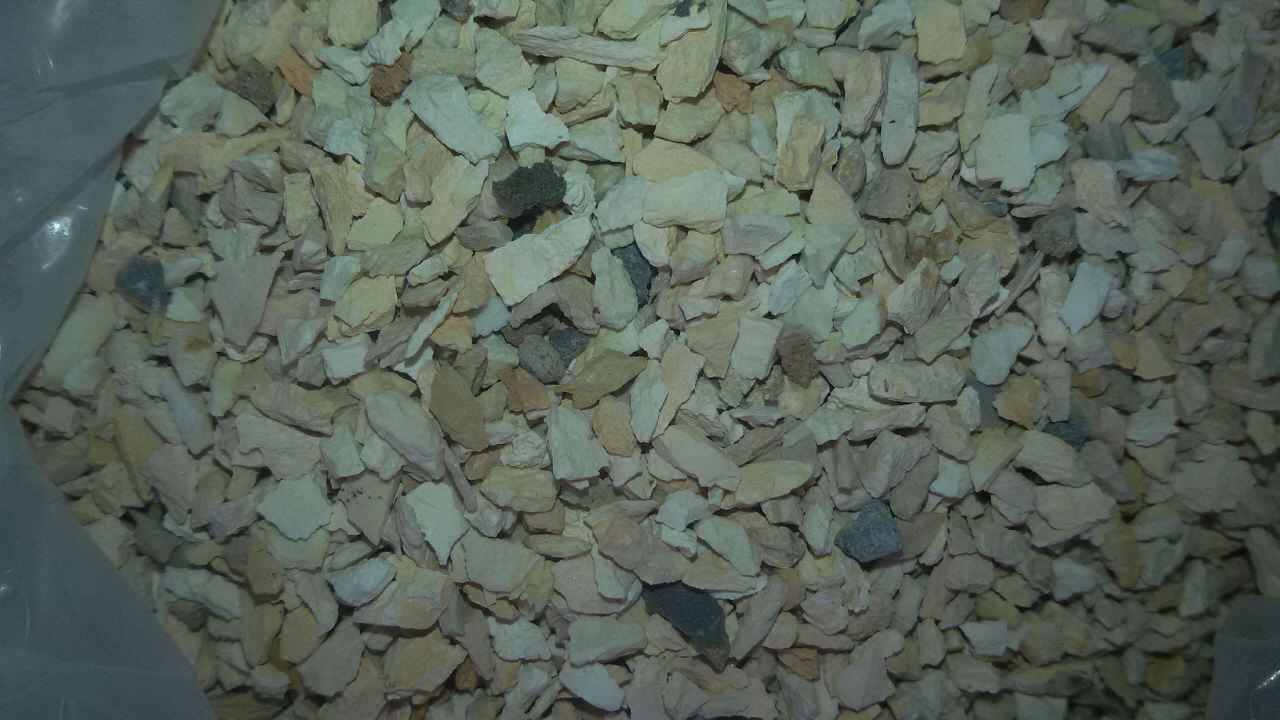 Chinese Buff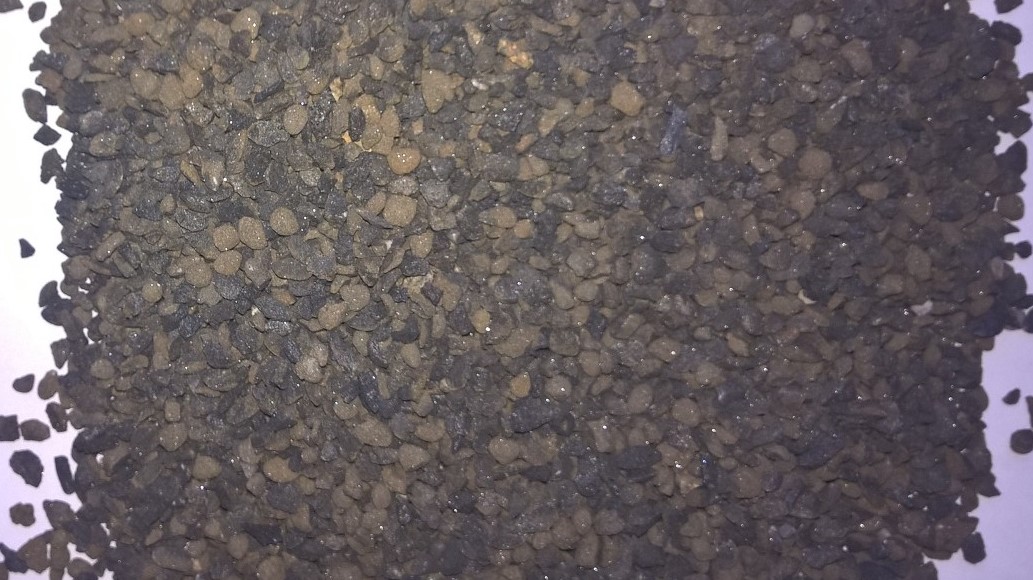 Indian Grey
Whereas the various specifications cover in great detail the installation & performance
requirements, there is very little guidance on the most appropriate colour. It generally seems
to be a case of which colour the specifying engineer is used to.
The most common applications for HFS include:
Approaches to roundabouts & junctions

Steep inclines

Roundabouts with skidding difficulties

Dangerous bends
Other locations with a high risk of skidding

So what is the most appropriate colour to use for each application?
With Grey, the driver will not be aware of the different surface and his behaviour will not be
influenced by the surfacing. Road markings remain very visible. With Buff, the driver is
aware of a change. Road markings are not as visible, particularly at night. There is a school
of thought that some drivers 'in the know' adapt their driving behaviour & actually speed up
when they realise there is a visible skid resistant surface on the road.
For approaches to pedestrian crossings, I would suggest that Buff is better as it gives the
driver warning of the significant hazard ahead.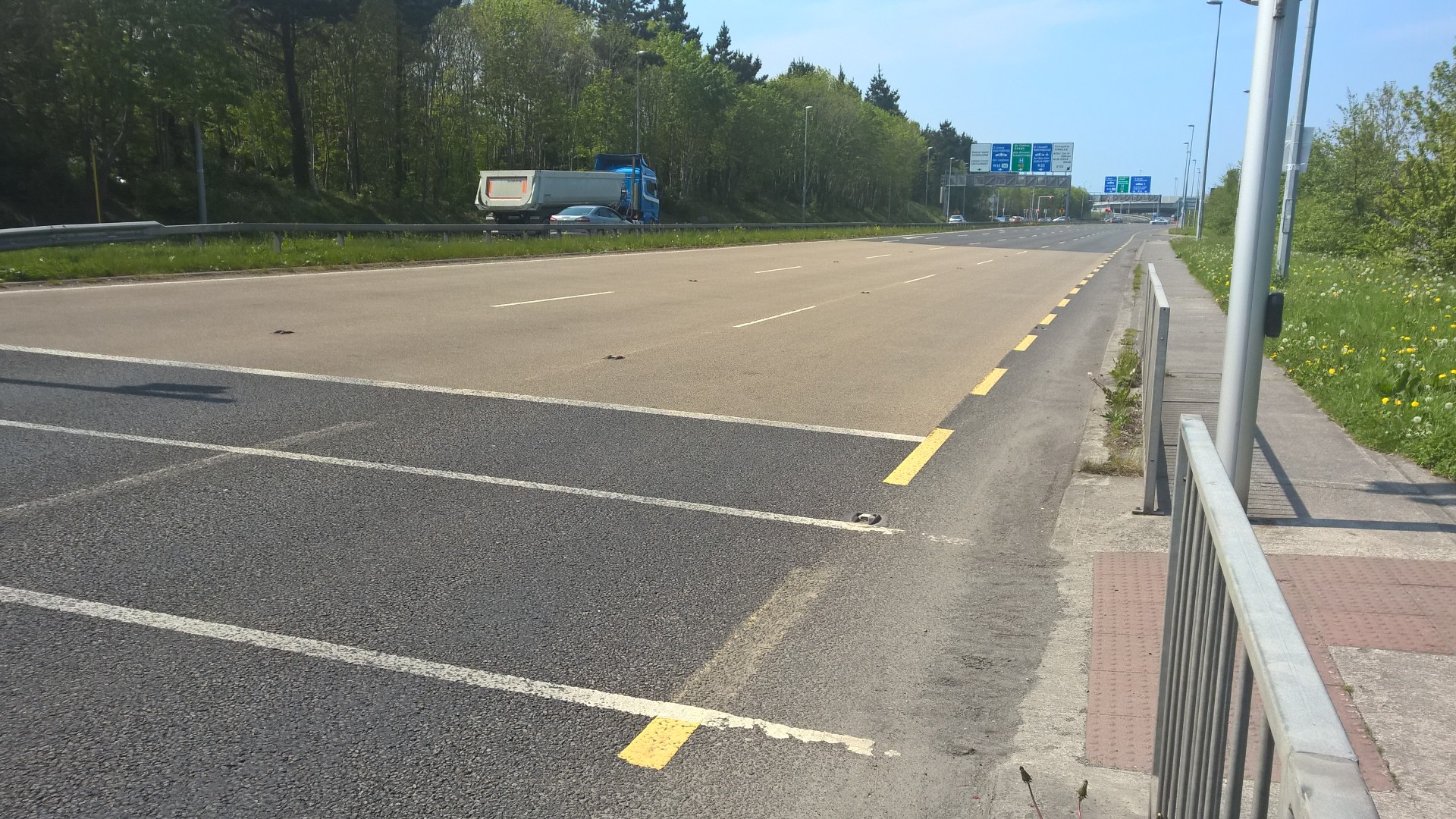 Buff HFS at Pedestrian Crossing in Dublin
For dangerous bends, I suggest grey is better so that the driver will be unaware of the surface change & will not modify their behaviour.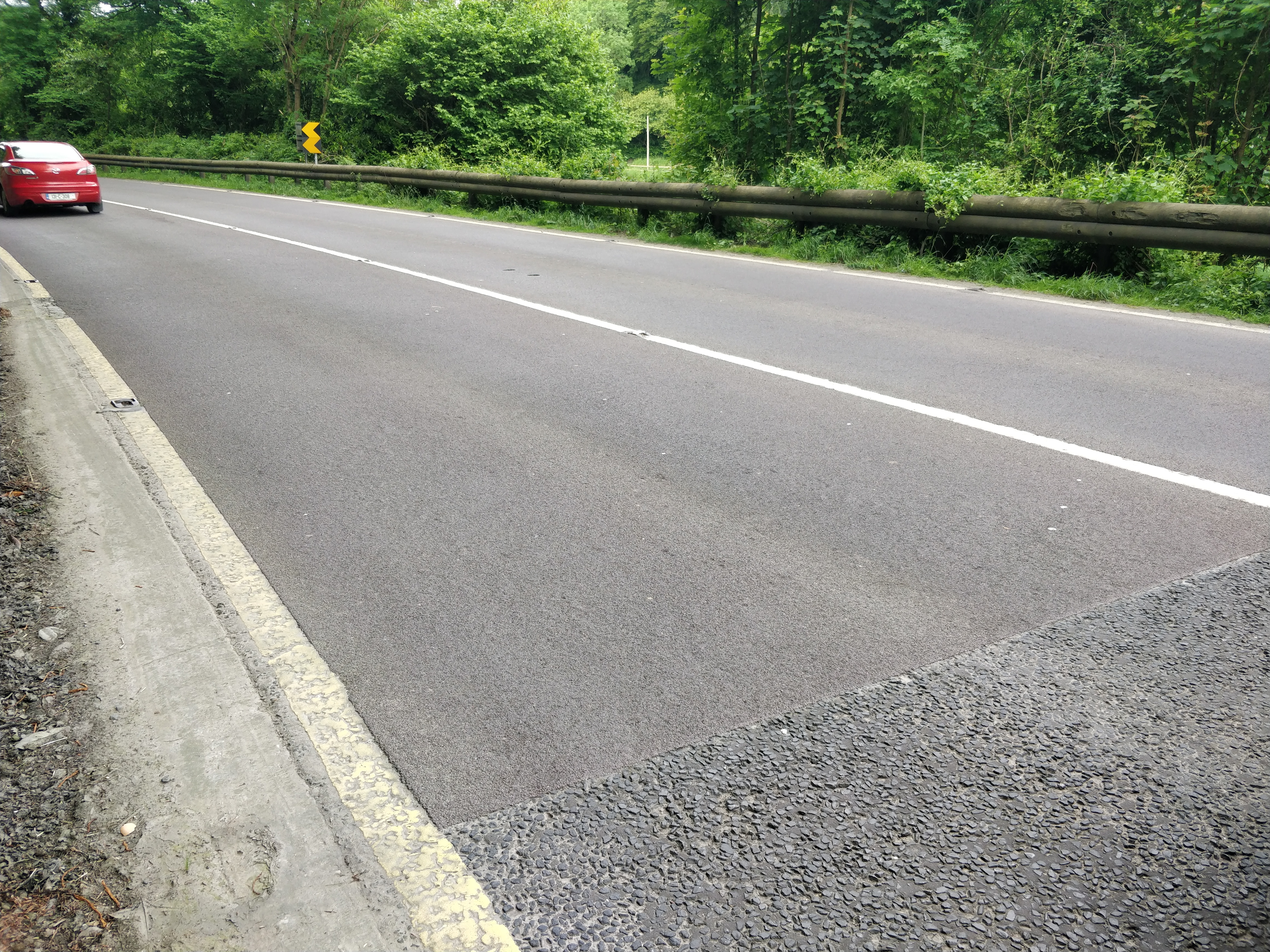 Grey HFS at Dangerous Bend
For approaches to roundabouts & junctions, I think it should be site specific & a case of
engineering judgement. Does the Engineer wish to highlight the change in surface to the
driver or is it better if the driver is unaware of the safety surface?
Grey HFS at a Junction in London
Another point to consider is the aesthetics of when the HFS begins its gradual process of
failure. We have all seen the situation of failing Buff HFS, which can look like a patchwork
quilt on the road. Recent research has indicated that HFS, which has started to fail, may
provide Scrim values above the relevant Investigatory Level (IL) for many years, even
though it can be very unsightly. When Grey HFS begins the process of failure, it is not
visibly very obvious due to the colour similarity to the underlying asphalt surface. The
Engineer will consequently be under less pressure to prematurely replace it.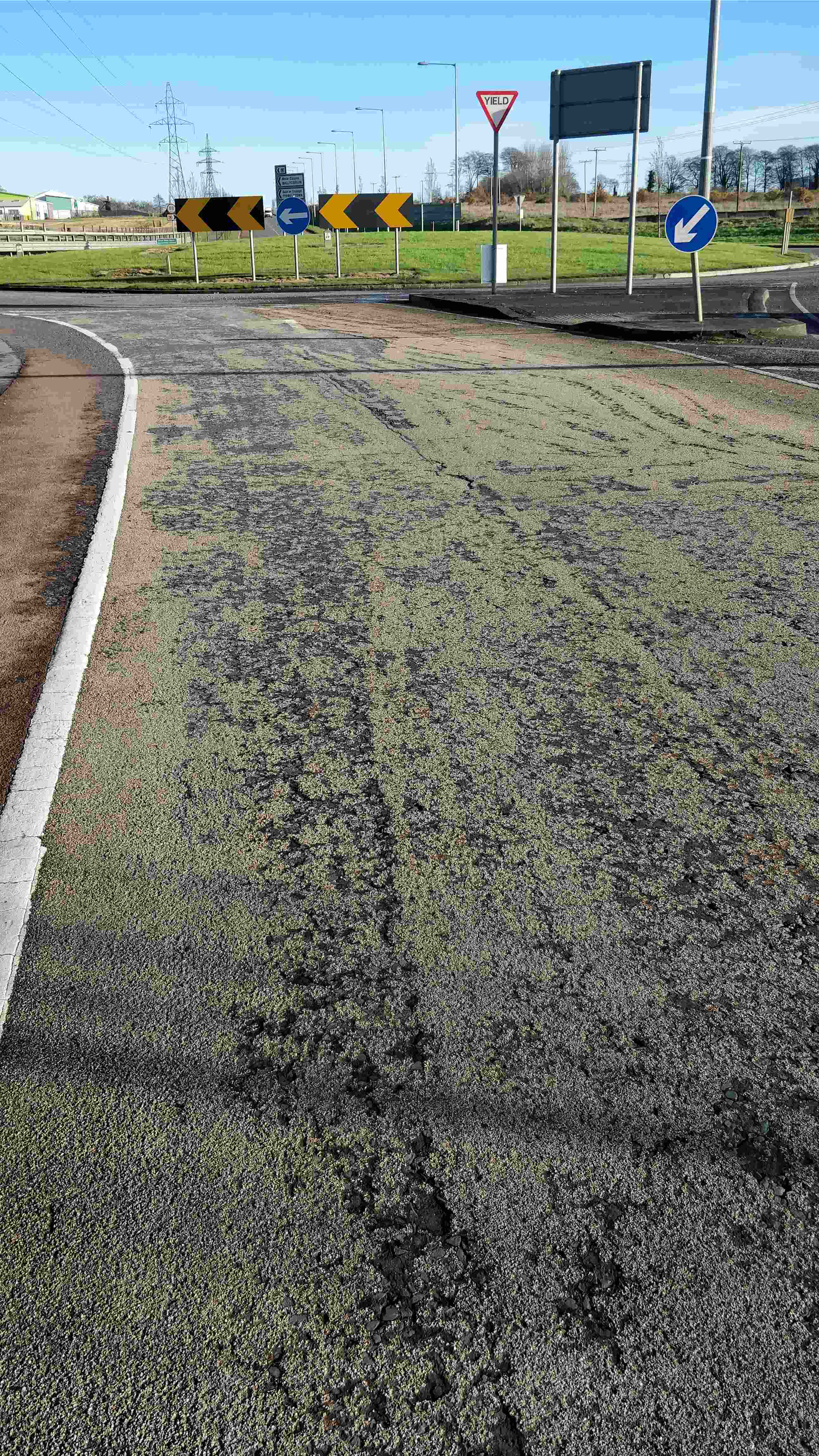 Buff HFS in Failure
In summary I suggest the following:
Dangerous Bends, Steep Inclines & Roundabouts – Use Grey

Approaches to Pedestrian Crossings – Use Buff

Approaches to Roundabouts & Junctions – Use Grey unless there is a compelling reason to
make the motorist aware of the safety surface and/or a significant hazard ahead.